Chris Floyd is a British photographer and film maker known for his celebrity portraits. He has shot advertising campaigns for big names like Apple and British Airways and his images have appeared in some of the world's most highly respected publications.
As part of The Open University's 50th Anniversary, Chris has captured 10 new stories from some of our remarkable students, alumni and staff. We sat down with Chris to hear about his experiences shooting our collection and to find out what it's really like behind the lens.
"I want people to look at this collection and think, "that person looks like me". These are ordinary people, achieving extraordinary things, all through The Open University. If there are people out there wondering how to further themselves, I want them to see these photos and think "that could be me".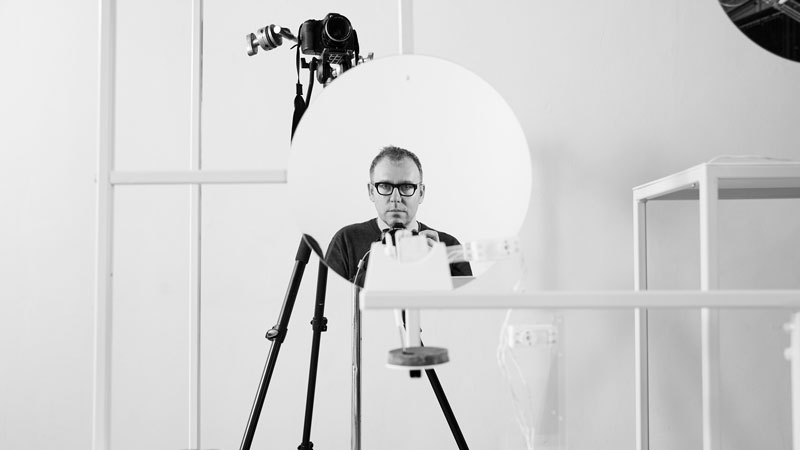 What interested you in this project / why did you want to be involved?
Most people will have heard of The Open University, but not everybody will know the stories behind it. That's what attracted me to the project – telling some stories that might not have been told otherwise. Stories that aren't just London, or English, either. The project gave me the opportunity to get up and down the entire UK, getting to know people and places I otherwise wouldn't have had anything to do with.
What did you think of The Open University before working on this project and what do you think now?
Before this project, I had quite a different understanding of The Open University. I grew up at a time when it was known for broadcasting complex mathematical equations on TV – to me it didn't seem like the most exciting of educational experiences, but it couldn't be further from the truth. For one, I didn't realise the OU had a campus, that was a big surprise to me – to see the state of the art facilities in Milton Keynes was incredible. But what came through strongest was how the OU is this kind of engine, up and down the country, for social mobility. It allows people to 'not miss out', as they might have from other universities. It was very clear how important it is to so many people, and it was great to discover that.
What was one of the most memorable parts of working on this project?
While, to be honest, every person in the collection has a really interesting story, there were a couple of particularly great shoots. It was fantastic to get down to R.A.F Lyneham to shoot Felix, an aeronautical engineer. We had the camera rolling in this expansive hangar full of extraordinary military equipment and from a photographic point of view it was awesome.
Shooting Stephen outside Wormwood Scrubs prison was great too. His story is so remarkable, and on the day I feel we were able to capture the essence of how he has changed his life right around. And then there was Karis up in Inverness. In many ways unlike so many of the other graduates, but an inspiring example of how The Open University has opened doors for so many. I was taken back by her positive mental outlook despite all the challenges she faces; it was an honour to shoot in her study space.
You've travelled the length and breadth of the country for this project, shooting in a range of different environments, what was the most challenging shot?
Each shoot had its own challenges, but I think one of the toughest shots from a photographic point of view was Adrian and Marva. They have this astonishing familial story, and the OU runs richly alongside that, but capturing that relationship in one photo was difficult, but I feel we got there in the end, and you can certainly see the warmth between them in the final shot.
What do you hope people will take away after looking at this collection?
It comes down to this – I want people to look at the collection and think, "that person looks like me". These are ordinary people, achieving extraordinary things, all through the OU. If there are people out there wondering how to further themselves, I want them to see these photos and think "that could be me".
You have photographed some big names and personalities – what was it like shooting people who weren't used to having their picture taken? Do you have a different approach?
Throughout my career I've always had a real mix, for every George Bush there's an 'Average Joe'. But that's what I enjoy most about this work – the variety. Quite often though, its more rewarding shooting 'real stories', the people behind them are less polished, less rehearsed. Ultimately though, if who I'm photographing is interesting, I'm interested.
If you were not a photographer, but you could choose one thing to study through the OU, what would it be?
Tough one, I had to think about this one quite profoundly! I think it would be Philosophy – it's something I've always been interested in. Studying the fundamentals of human existence…I don't think there are many subjects that could be more captivating and intrinsically important to us than our own existence.
If the OU approached you to shoot a remarkable graduate for our 75th anniversary 25 years time, where would you most like to shoot and why?
It would have to be off-planet, wouldn't it? …Mars, alongside Matt Damon. And Hannah Sargeant, of course.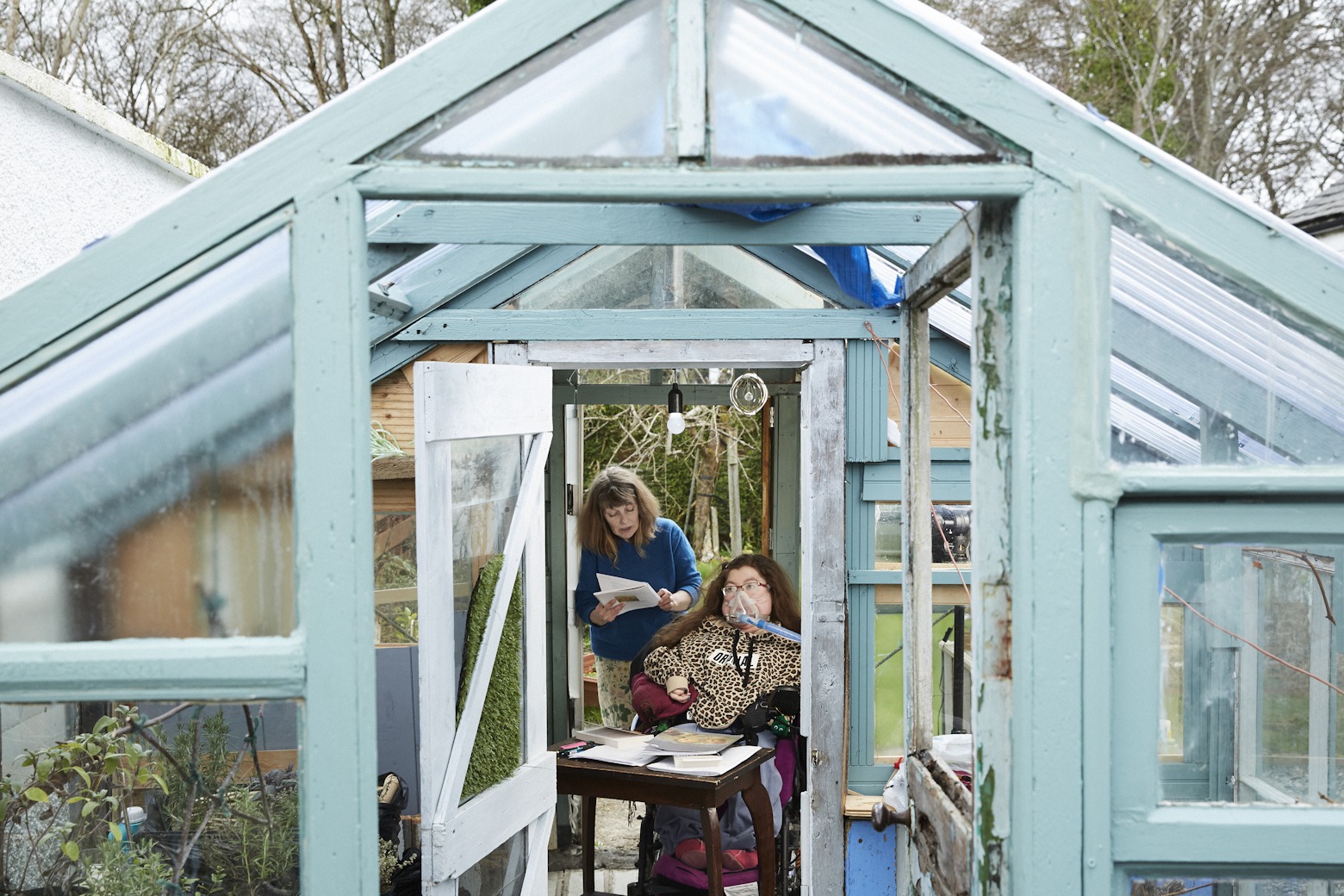 Meet the OU family of students, alumni and staff captured by Chris in our new 50th Anniversary collection.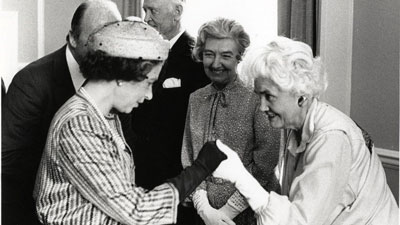 Take a look back at 10 powerful images from the OU Archive that showcase iconic moments that have shaped our University.