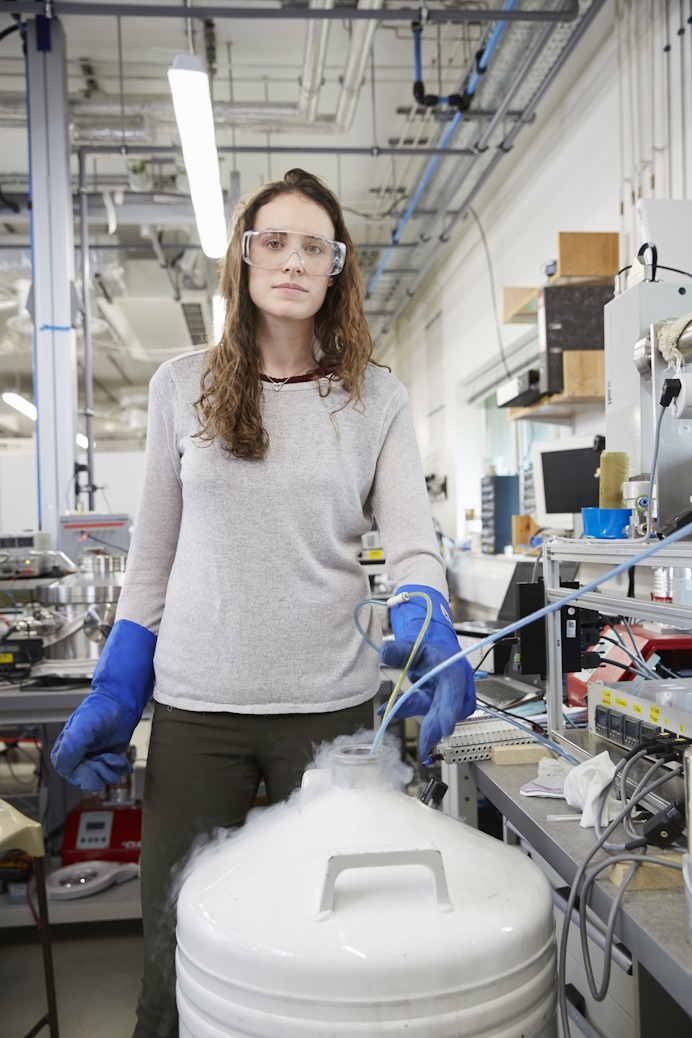 To the moon and back – OU student Hannah on breaking boundaries
Hannah Sargeant spends her days exploring the universe. As a planetary scientist and PhD researcher at The Open University, Hannah, 26, is fulfilling her childhood dream by researching all corners of the solar system.
During her career, Hannah has been involved with international research projects to support a series of missions to the Moon, ultimately supporting future crewed missions to the Moon and even to Mars. Her current OU research focuses on the first mission to the South Pole of the Moon in 2023, specifically looking at techniques to extract water from Moon rocks. This revolutionary mission has never been done before and has the potential to be ground-breaking for furthering space exploration.
 
Inspiring the next generation
In a traditionally male-dominated field, Hannah is breaking boundaries in the field of Moon exploration. She is passionate about encouraging more young people into STEM subjects and enjoys visiting schools to run space balloon projects and deliver career talks.
She says the key lies in working with young people to break the stereotype of what a scientist looks like. Hannah said:
"What The Open University has offered me is very unique – I'm able to do practical and potentially ground-breaking research in an institute that not only accepts, but encourages people who don't fit an expected norm. My confidence in myself and my work has grown during my time at The Open University, and I'm now a STEM ambassador and want to encourage more young people to join the space industry."
 
Exploring new worlds
Hannah's lab is based in The Open University's Milton Keynes campus, where she and her colleagues build and test instruments that will soon travel beyond Earth.
"I'm incredibly proud to contribute to the research being done here at the OU - its work in planetary science is world class. People often think the OU is only a virtual entity, they don't always realise that we perform cutting edge research at a real campus in Milton Keynes."
 
Celebrating 50 years of inspiration
Hannah features as part of a new photography collection taken by renowned British photographer Chris Floyd, to mark the OU's 50th Anniversary.
Travelling around the UK to capture the remarkable stories of the OU today, Floyd's 10 portraits have been released alongside a never seen before collection of images from the OU's archive. See the rest of the inspirational students and alumni featured in our Open University: '50 Years' collection.