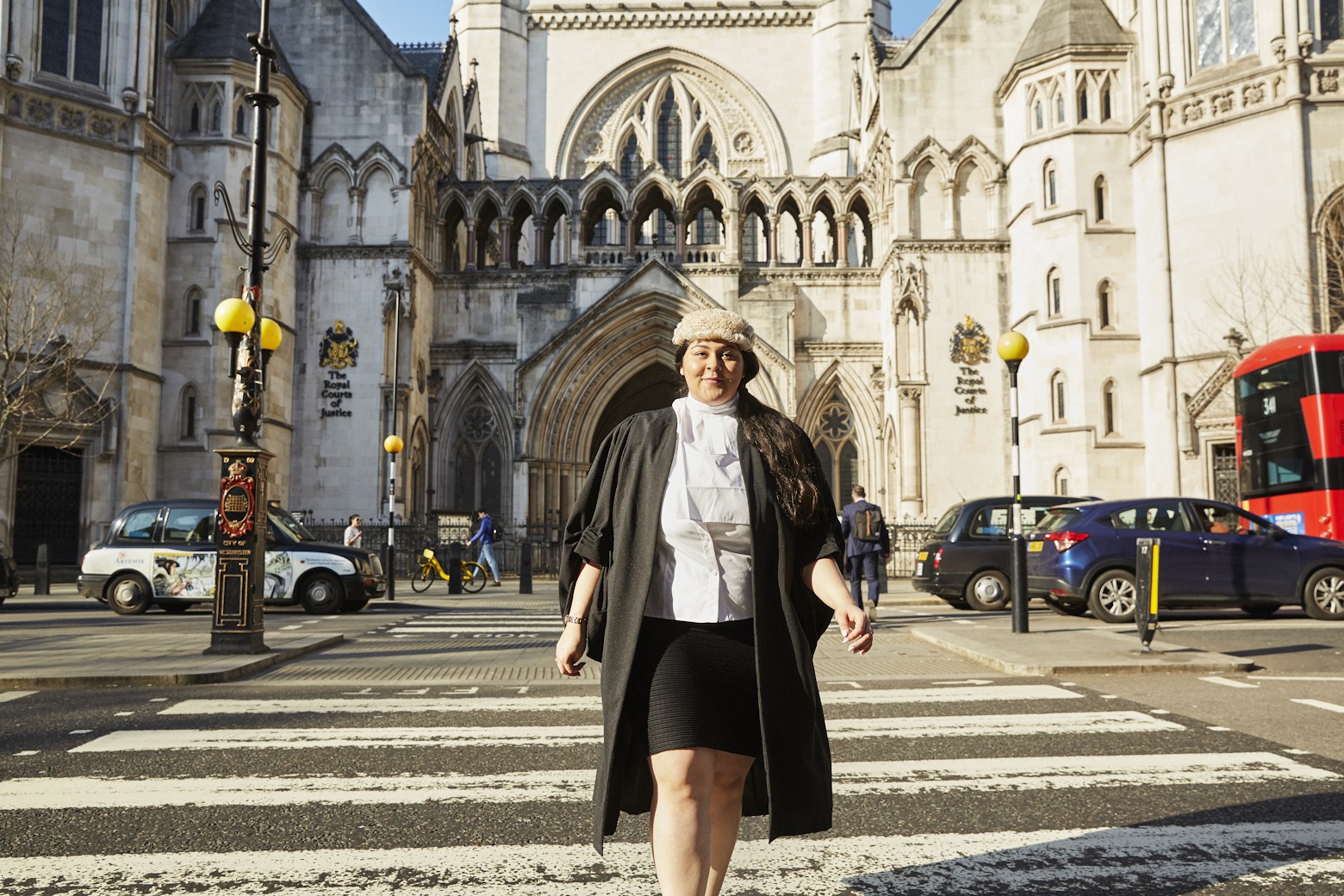 "The OU gave me a head start" says UK's youngest Law graduate
Zahra Alidina knew from a young age that she wanted to be a barrister and wasted no time in pursuing her dream. After sitting her GCSEs at 13 years old and A-levels at 14, she started her Law degree with The Open University at just 15 after gaining special dispensation.
"I couldn't imagine myself doing a degree in anything else," Zahra said. "Before studying for my degree, I would attend court as often as I could, I love the whole court process and environment."
 
Ambition has no bar
Despite Zahra's commitment and ambition, her age was always an obstacle when it came to bricks and mortar universities. She said: "I was actually unable to attend other universities because of my age. I am incredibly grateful for being given the opportunity to study with the OU at such a young age – they helped to spearhead my career when no other university could."
One the highlights of Zahra's degree was going to tutorials and having the opportunity to be involved with discussion study groups. "I had an incredible amount of support from my own peers as well as tutors and other students," Zahra said.
 
"Helped me to excel"
Though her experience was positive, Zahra admits that studying at such a young age had its challenges. She had to quickly learn and adjust her writing style to the level of a law degree, something she credits as pushing and helping her to excel.
"One of the biggest challenges I faced was having to be self-disciplined and self-motivated. Exams were a struggle, however I was lucky enough to have gained support from The Open University that reassured me and helped boost my confidence."
After three years of study, Zahra achieved her dream and became the UK's youngest ever Law graduate by her 18th birthday. Despite taking an unconventional route, Zahra is now waiting to be called to the Bar later this year and is fully on track to be a fully qualified barrister by the age of 21 with a Law Masters under her belt.
 
Celebrating 50 years of achieving dreams
Zahra features as part of a new photography collection taken by renowned British photographer Chris Floyd, to mark the OU's 50th Anniversary. Travelling around the UK to capture the remarkable stories of the OU today, Floyd's 10 portraits have been released alongside a never seen before collection of images from the OU's archive. See the rest of the inspirational students and alumni featured in our Open University: '50 Years' collection.