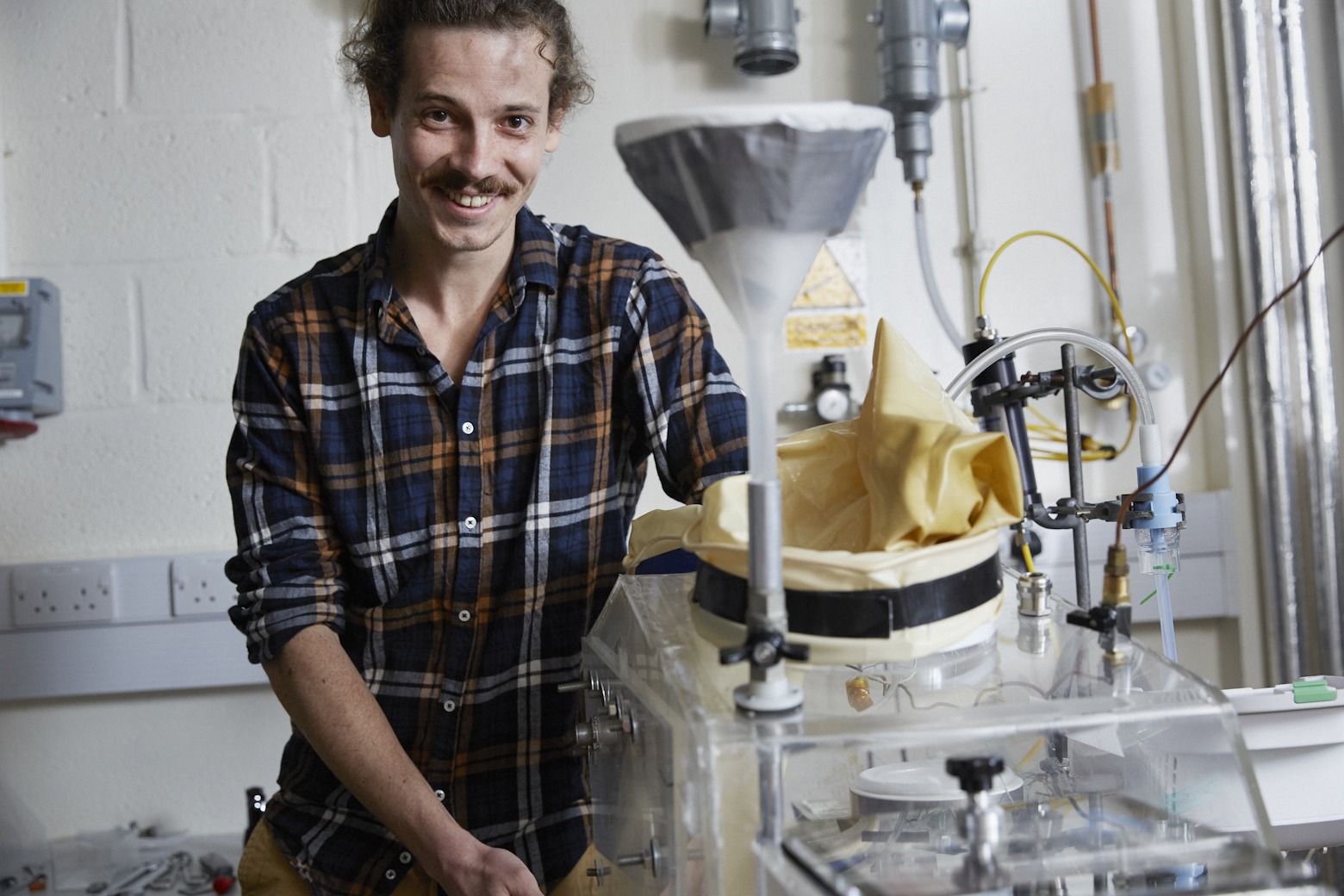 ​Shooting for the stars (and beyond)
How did the planets in our Solar System come to be? This is just one of the questions PhD student Vincent Deguin, 28, and his fellow planetary scientists at The Open University are exploring.
Vincent is working on pioneering research into the earliest stage of planet formation, building and testing equipment that will help to explain a subject which is still relatively mysterious.
 
'It's a life-changer'
Though Vincent was always fascinated by science and the solar system, the idea of doing this as a profession seemed out of reach while he was growing up. Despite not getting the best grades at school, Vincent was able to prove his value in the lab during an internship with the OU.
This allowed Vincent to see first-hand the cutting-edge research of the University, which inspired him to move from his hometown in Bordeaux, France, to return full-time as an OU PhD student.
Vincent said:
"The OU science facilities and equipment are truly impressive, but it's also the people you're supported by and connected to that make this such a unique and fantastic studying opportunity. The fact that the OU really is open to anyone interested in learning is something that I'm grateful for – it's a life-changer."
 
Celebrating 50 years of changing lives
Vincent features as part of a new photography collection taken by renowned British photographer Chris Floyd, to mark the OU's 50th Anniversary.
Travelling around the UK to capture the remarkable stories of the OU today, Floyd's 10 portraits have been released alongside a never seen before collection of images from the OU's archive. See the rest of the inspirational students and alumni featured in our Open University: '50 Years' collection.