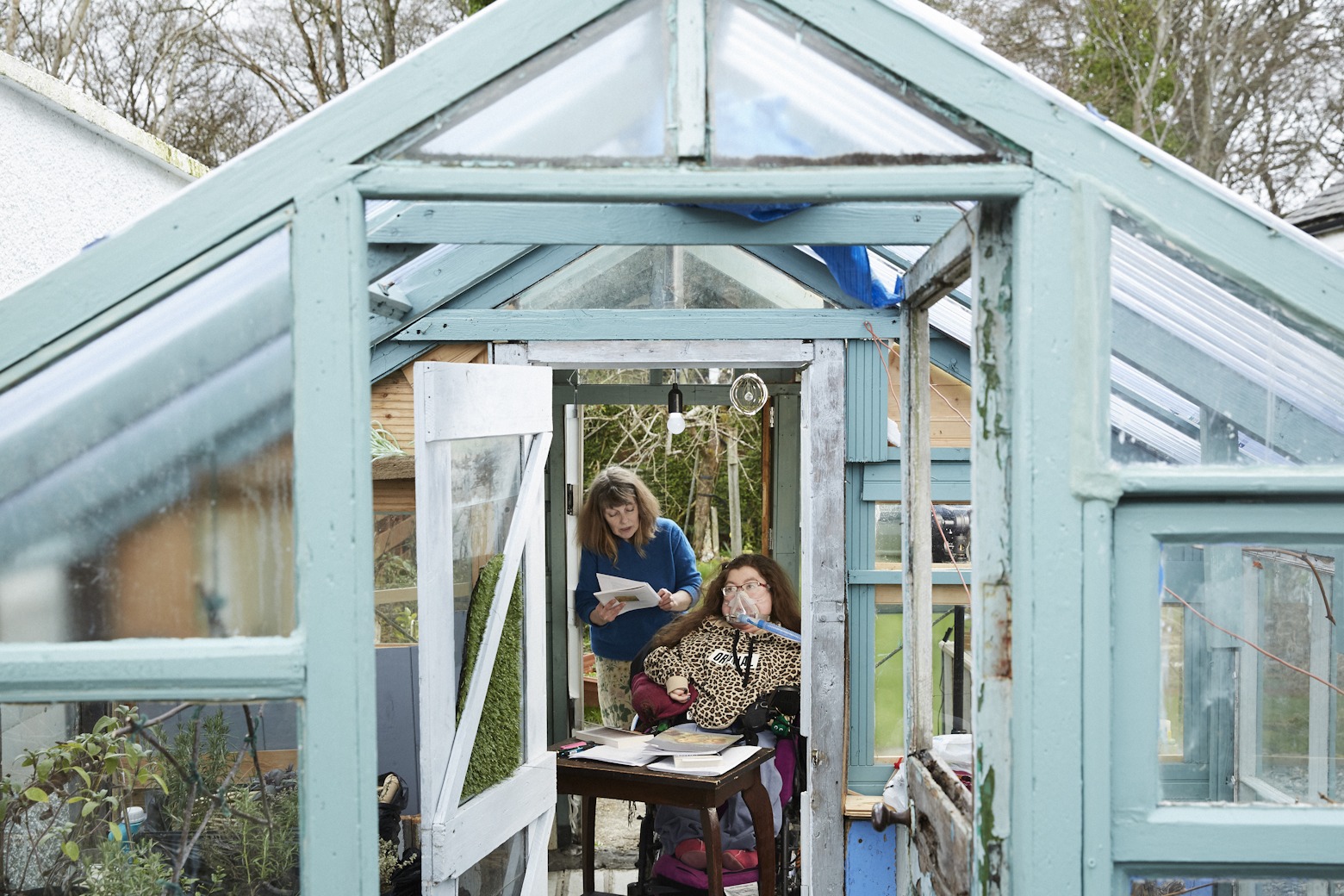 "The OU is life-changing," says student and disabled rights campaigner Karis
For Karis Williamson, studying isn't just a way to explore new worlds, it's a way to prove just what she's capable of.
Karis, who has congenital muscular dystrophy and is part of Muscular Dystrophy's 'Trailblazer' network, started studying with The Open University in Scotland aged 16. She studies mostly at her home in Inverness, where she has transformed her garden shed into a 'Book Temple'.
Karis said:  "The OU has been life-changing for me. It has given me some self-respect, and re-educated me about what education really is and who I really am and what I'm capable of."
 
Re-discovering education
Having previously studied Open University Arts modules, Karis is now studying for a BA Open Degree, which allows students to choose their own subjects to build a bespoke qualification. She particularly enjoys poetry and creative writing.
"I already loved the arts and humanities and studying them confirmed this for me and introduced me to things I hadn't explored, like philosophy and art history. I also decided to study social sciences as I wanted to try something different and I was especially intrigued by the content of the course and how people's differences impact upon the social world."
"Due to my illness I can never take tomorrow for granted and I wanted to squash in as much as possible while I can!"
 
Support to succeed
Karis credits the University's support teams and the Disabled Students' Allowance (DSA) for supporting her with new ways to study. She said: "The OU couldn't have done anything further to support me. The Student Support Team are fantastic and helped me to access the equipment I need to study and my tutors have been very supportive.
 "The DSA has been invaluable for my studies, providing the equipment and assistive technology I need to access the course materials, such as an eye-gaze computer, special software, a printer and a bookstand."
 
Celebrating 50 years of changing lives
Karis features as part of a new photography collection taken by renowned British photographer Chris Floyd, to mark the OU's 50th Anniversary. Travelling around the UK to capture the remarkable stories of the OU today, Floyd's 10 portraits have been released alongside a never seen before collection of images from the OU's archive. See the rest of the inspirational students and alumni featured in our new Open University: '50 Years' collection.