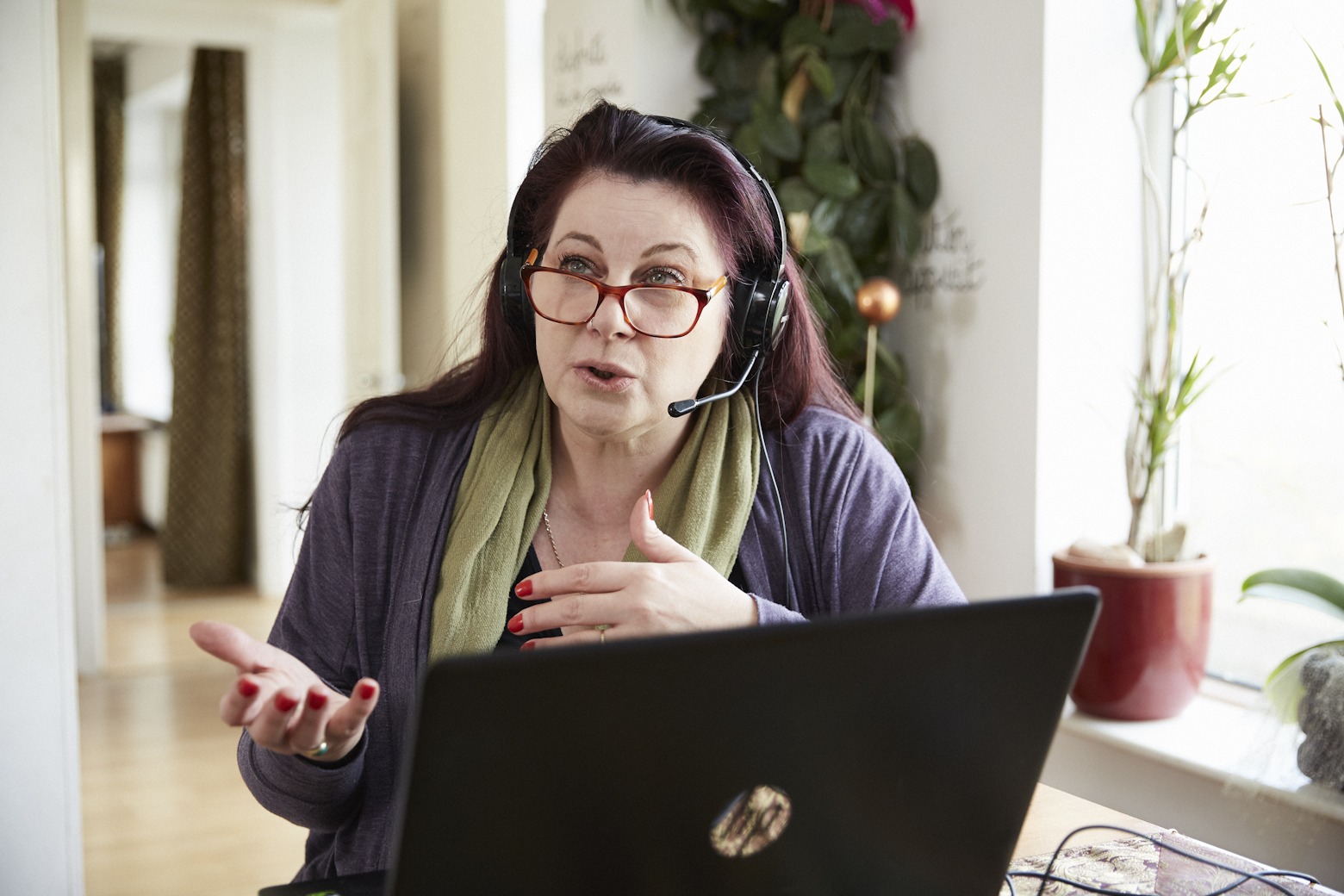 From the West End to the OU – how study set Karena on a new path
As an Open University student turned Associate Lecturer, Karena Serdecka-Rhodes-Bell understands first-hand how education can help to open new doors.
Karena previously worked as a professional actress, singer and musician, performing in the West End and on TV, film and radio, before her OU psychology degree inspired her to become an OU Associate Lecturer.
"I remember how life-changing my first course with the Open University was," Karena said.  "DD100, set me off on a new path of academic, psychological, personal and professional growth which I could not have imagined when I enrolled."
 
Sparking a new passion
While studying, Karena became intrigued by classic and contemporary theory and research in psychology. "I was inspired from that point onwards," Karena said.
As one of The Open University's Associate Lecturers, Karena now helps to support students from all around the world, running online and face-to-face tutorials and giving academic feedback from her home near Yarm in North East England.
"Being an Associate Lecturer offers flexibility. I can walk my dog Bear at the beach, mark essays at the park, have coffee with friends and then choose where my next office location is, park, café, library or home. With the technology we have today, I can always be on hand for my students, providing them with the support they need to get through their studies."
 
'A life-changing experience'
Having such flexibility allows Karena to fit in her work around her private practice as a therapist, as well as allowing her to raise her family and pursue her numerous other passions, including continuing to work as a gigging musician.
"I love the ethos and the fact that teaching and learning through the OU definitely does open doors and can be a life-changing experience. My colleagues are approachable, supportive and interesting, my students are diverse, engaging and great to work with – there's a lot of job satisfaction that comes from working as an Associate Lecturer."
 
Celebrating 50 years of changing lives
Karena features as part of a new photography collection taken by renowned British photographer Chris Floyd, to mark the OU's 50th Anniversary.
Travelling around the UK to capture the remarkable stories of the OU today, Floyd's 10 portraits have been released alongside a never seen before collection of images from the OU's archive. See the rest of the inspirational students and alumni featured in our Open University: '50 Years' collection.